Our local Adventist Community Services (ACS) ministry is located in downtown Cape Coral in the Euro Plaza at 1509 SE 47th Terrace, just one block west of Del Prado Blvd. We are staffed by much appreciated volunteers. We provide food for  approximately 2500 people per month, which makes for a very busy Pantry! If you are interested in being a volunteer,  contact us for more information.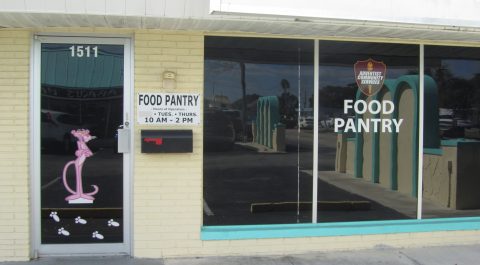 ACS FOOD PANTRY hours: Tuesdays and Thursdays from 10:00 am to 2:00 pm.  We provide food, clothing, and resource counseling to the needy in our area and are an affiliate of the regional Harry Chapin Food Bank.  We serve approximately 2500 people per month.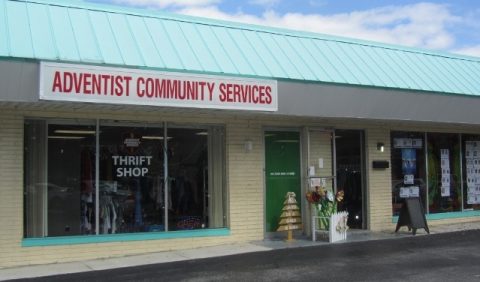 ACS THRIFT STORE hours: Sundays 10:00 to 2:00pm and Monday through Friday 10:00 to 4:00 pm based on volunteer availability.  We have no paid staff.  All store workers are volunteers.
Sales from the Thrift Store support the ministry of the Food Pantry
The Thrift Store is also located in Euro Plaza at 1515 SE 47th Terrace, just across the parking lot from the Food Pantry. 
Your donations of good condition household items, furniture, baby items, toys, jewelry, and good quality clothing are greatly appreciated. Call Cheryl if you need help for pick up 239-898-9874.